November28, 2022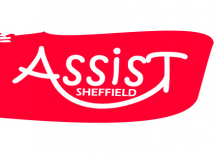 We're looking for some new ASSIST Trustees.
The role of our Trustees is to support the charity to grow, and to provide governance and oversight so we can continue to provide our essential services.
We're particularly interested in expressions of interest from people who have knowledge in one or more of the following areas:
safeguarding and serious incident management
co-production, inclusion and Equity and Diversity work
mental health
asylum and immigration law
fundraising and marketing
monitoring, evaluation and impact measurement
social housing management
Human Resources
IT, databases and digital systems
Organisational development, strategy and project management
A task profile of the role of a Trustee is below.
Please contact: paul.harvey@assistsheffield.org.uk (ASSIST Trustee) for more information.