October19, 2023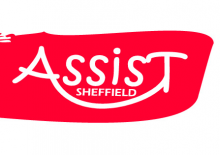 ASSIST Sheffield is happy to present our Annual Review for the 2022/23 year, launched at last weekend's AGM and 20th anniversary celebration!
It contains information about all of our work between 1st April 2022 and 31st March 2023, with a special spotlight on our accommodation services that provide stability and safety for so many.
It is also a special extended edition for our 20th year and celebrates all of those who have contributed to our work over the last two decades!
You can find it attached here, or on our 'about us' page where you can also find our latest annual accounts.