July26, 2022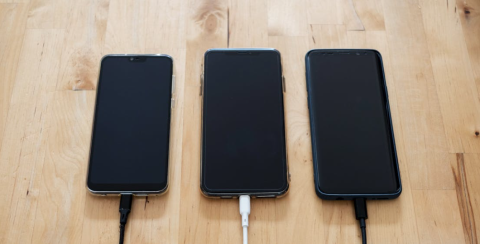 Donate your old mobile phone to ASSIST.
Do you have an old phone sitting in a kitchen drawer?
Are you due an upgrade on your phone contract and will you have a spare device you no longer need?
Mobile phones are a lifeline for the people we support.
Solicitors, GPs and charities like ourselves often communicate regularly with our clients by text and WhatsApp message and trying to access services without a phone can be extremely difficult. You may also be separated from your friends and family by thousands of miles, sometimes not seeing them for years at a time, but a video call or message could mean the world to you.
ASSIST Sheffield is looking for smartphones which we can give to the people we are supporting who don't yet already have one.
We are looking for phones which:
are Android Smartphones running Android 5.0 (or newer) or iPhones running iOS 12.0 (or newer)
are undamaged / still usable
are unlocked (usable on any mobile network) or previously used on 02, Vodafone or one of their partners*
have either a micro-USB or USB-C charger port or if possible donated with the relevant Apple charger cable
have a camera
have (preferably) 4GB RAM or more
If you have a suitable old device you no longer need then we would love to hear from you!
Donated devices can be posted to us at our office in Victoria Hall or can be dropped at the Reception on Chapel Walk between 9am - 5pm on weekdays.
Before you send us your phone, please check that you have:
removed any personal information about yourself from the phone (contacts, messages, photos etc)
removed any SD cards or SIM cards from the phone
removed any screenlocks or PIN codes on the device which will prevent us from accessing it
Please also complete the donation form below and include it with the phone. Copies of this form can be provided by Reception.
If we can use your device we will give it to someone we support who doesn't already have one.
If your device isn't suitable ASSIST will ensure it is recycled and not sent to landfill.
* There are some providers who use the 02 or Vodafone network to deliver their service. These include: Giffgaff, Sky Mobile, Tesco Mobile, Lycamobile, ASDA Mobile, Lebara Mobile, Talkmobile, Virgin Mobile and VOXI.