Greetings cards
A mixed pack of 20 greetings cards designed by ASSIST clients and volunteers. Blank inside, envelopes included. £20 including postage and packaging.
Each pack will include some of the designs shown.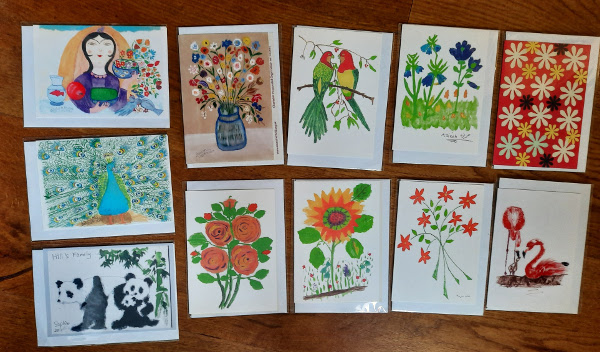 Aprons
A cook's apron handmade by an ASSIST volunteer  - £20 including postage and packaging
The aprons are one size only and should fit most adults. They have a bib, a pocket and an adjustable neck tie. They are made from recycled remnants of cotton fabric, so the apron you receive may be in one of the fabrics shown or a different fabric.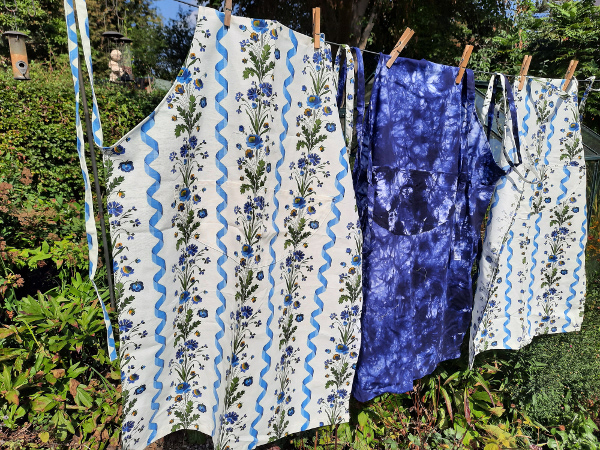 Delivery
Delivery will be by Royal Mail 2nd Class within 2 weeks of purchase
To make a purchase...
Go to our Shop page 
Choose the item or combination of items you wish to purchase
Enter your e-mail address
Enter your card details - number, expiry date and the Card Verification Number from the signature strip on the back of your card
Enter your name and address - this is the address to which we'll send your purchase
You will receive an e-mail confirmation of your purchase
Click on Review your contribution
Click on Make a contribution
Thank you!  All money raised from sales will go to ASSIST.